Montgomery Medical Clinic
800 S. Frederick Ave.
Suite 110
Gaithersburg, MD 20877
Phone
301-208-2273
Office Hours
Monday-Thursday: 8am to 7pm
Friday: 8am to 6pm
Saturday: 8am to 1pm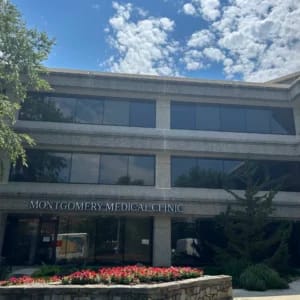 Gaithersburg Services
From orthopedics and sports medicine to nutrition to massage therapy, we will help you get back to doing what you enjoy.
Our team works with professional and amateur athletes, helping to treat existing sports injuries and preventing new ones.
We provide diagnosis, treatment and rehabilitation with a non-surgical approach.
In conjunction with our sports medicine physicians, our physical therapists will get you back on the field.
We provide a unique, collaborative process to help our clients build healthy, life-long habits.
We provide a wide range of services from sports physicals to concussion testing to pain relief.
Our Providers
Our staff is dedicated to providing comprehensive, high-quality, care to our patients. We have over two decades of cumulative clinical experience.